Stuart Wrathmell Associates can manage, or assist in the management of, major projects on your behalf relating to archaeology, archives and the wider historic environment. Stuart is well versed in current techniques for managing projects relating to the historic environment, particularly the MoRPHE methodology developed by Historic England using a PRINCE 2 approach and required by them for funding applications. He has wide experience of the identification of aims, objectives, products and tasks, the preparation of task lists and Gantt charts, risk assessment, budget structuring and the evaluation of outcomes.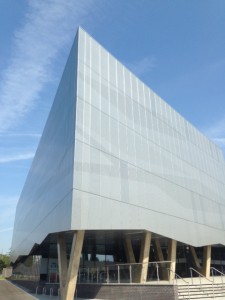 Recently Stuart has managed a five-year project to build a new West Yorkshire Archive Service facility to house the West Yorkshire county and Wakefield district archives – one of the largest archive collections outside London. For four years he project-managed the development and submission of a Heritage Lottery Fund bid, which concluded with a successful round-two application supported by all five West Yorkshire local authorities. Thereafter he directed the project to deliver the new £6.5million facility in Wakefield, and to develop new audiences for the collections both locally and more widely in the region.
He has managed major projects, including the £1million Wharram post-excavation analysis and publication project funded by English Heritage. The ten-year project involved the co-ordination of over 120 specialist contributors who dealt with over 110,000 artefacts of various kinds, as well as 220,000 fragments of animal bone. It resulted in six monographs containing over 2,000 printed pages and an extensive archive now hosted by the Archaeology Data Service.